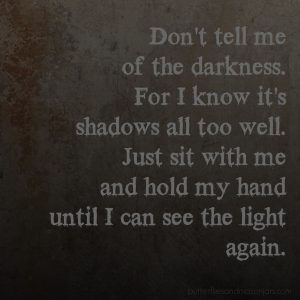 I can still remember everything about that day.     Never expecting that you'd go away.
All of these thoughts crowded in my head,     How is is possible? My baby can't be dead.
I remember your smile and playing with your toes.     I remember kissing you right on your little button nose.
I remember holding you close,     It's as if time froze.
It was such an ordinary day,     The first of June, right after May.
You sparkled, oh how you shined.     How cruel your death was so quickly timed.
I remember your brother's screams     They are nightmares, not dreams.
The words spiral round and round,      How loud the silence sounds.
The images just play as if it's on repeat,     There is no solace, there's no retreat.
My pleads with God were just too late,     By the time we knew- you'd already entered Heaven's gate.
I tried, oh how I tried.     No matter my efforts, you had already died.
I sit here with tar in my chest,     I can't take a breath, I can find no rest.
There are no horror movies that quite compare,     There's nothing more frightening than a mother's despair.
All I hear when silence brings,     Are gut wrenching, desperate screams.
Please Jesus, Jesus, please, NO!     Please God don't let him go!
The flashbacks come with siren's sting,     In an instant it all floods back- everything.
Your face, his cries, my relentless press.      Despite my begging, nonetheless.
Day or night, shadowed or bright,     The world turned grey when you left your light.
My sunshine, My sweet baby boy,     Our missing piece, you brought so much joy.
I try to be strong,      I still have to be a wife and mom.
My soul is so lost, so tired,     We love so much, you were so desired.
Few understand the Hell I'm in,     Few can even begin to comprehend.
A piece of me was stolen, gone.     And I'm expected to just move on.
Your beautiful face, turned pale, so blue.     I still can't understand why it was you.
Out of all the babies that could have gone,     We loved him, we prayed for him for so long.
The pain is simply indescribable.     Your death simply stated as probable.
No one can tell me why it was you,     Why MY baby had to go so soon.
I don't know the plan, I try not to be angry at God,     But to say at times I don't doubt his will would simply be fraud.
He's the God that gave us you,     I have to rely on him to pull me through.
I don't doubt you're with Him now,     I just don't know what to do or how.
I feel so empty and heavy all at once,     I just don't have the endurance.
This unending torture I'm living in,      I ask myself was it I that sinned?
Am I simply suffering Hell on earth?     Was this how Mary felt? Her loss of virgin birth?
Thoughts how how I could have changed that day,     Anything I could have done to make you stay.
This feeling as if I've failed.     Things I'd do differently detailed.
I never knew how sharp the pain of grief,     How lazy, how knawing, the ache, there's no relief.
In my veins, my bones, my head,     I dread the suffering that's ahead.
I hope you aren't looking down,     This isn't how I'd want you to see me, drowned.
On the floor in a heap,     Gasping, begging as I weep.
Feeling as if quicksand has sucked me in,     Afraid, as I know I'll never be the same again.
I feel the life, the youth just drained,     In my invisible prison cell, chained.
Every day, just the same.     A day for new memories, now filled with pain.
All the things we'll all miss,     You first day of school, first love, first kiss.
Never seeing the man you'd become,     This emptiness, this wonder, just feeling numb.
Who would you be if you had lived?     What wonderful gifts you had left to give?
Every day it literally eats me alive,     From the inside out I feel a piece of me die.
Grief is not just an injury to the heart,     That is just where it starts.
Wanting to die but still having to live,     This grief, this torture, even to an enemy no gift to give.
Trying all I can to stay above the water,     Already so boiling and only getting hotter.
So long to suffer, so long to wait.     Until we are reunited at Heaven's gate.
Ask God to please bring me peace,     Anything at all to make this agony cease.
What I'd give for one more chance,     To see your smile, your laugh, just a glance.
To tell you one more time that I love you,     Just so I know that you knew.
In Angel's arms held so lovingly tight,     While here mine ache with emptiness both day and night.
There's no greater pain a parent can endure,     That to lose the life a child, so innocent and pure.
The only comfort that we have,     On Earth you knew no evil, no ill will, no bad.
Everyday spent with cuddles and love.     Knowing each day is one closer to being with you above.